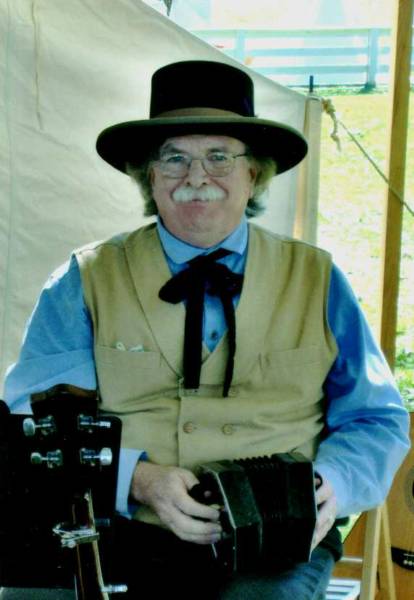 926 Dominion Drive, Katy, TX 77450

Wyatt Canady is the manager of
Katy Chamber Chorus
and the founder and leader of
Hibernia Consort
.  He is an expert on the Concertina and plays many other instruments and also sings and records.  Wyatt has been invited to perform at many unique and prestigious venues including: Dickens On The Strand, Liendo (an historic Civil War plantation) and aboard the 1877 tall ship Elissa.
Alice Valantine Beckstrom is the director of
Katy Chamber Chorus
and is a
Private Voice Teacher/Vocal Coach
(Beckstrom Vocal Studio is in the Katy-Houston area.)  While singing with the Houston Symphony Chorus, Alice has gone on concert tours in Prague, Budapest, Vienna, England and Wales. Recently she sang as part of a select choir with the Houston Symphony at Carnegie Hall and with Andrea Bocelli at his Houston concert.